Where's Kathy?
Kids Corner Night
@ Citizens Bank Park
w The Philadelphia Phillies
Friday May 25 7pm
Philadelphia, PA 
The Philadelphia Phillies are joining the celebration of 30 years of Kids Corner and welcome families to join them at the Park as they take on the Toronto Blue Jays. Longtime Kids Corner favorite John Flynn will sing BOTH national anthems and you never know just where Kathy O'Connell might turn up during the game! It's also Bark At The Park night - for more info, phillies.com
---
South Jersey Arts Fest
@ Appel Farm
Saturday/Sunday, June 2/3
Elmer NJ 
Join Kathy O'Connell on Saturday June 2 as she kicks off the South Jersey Arts Fest! Ignite your imagination during a jam-packed weekend of performance, innovative arts exhibits and immersive workshops for the whole family! Kids can experience the magic of Appel Farm's summer camp at our "Arts Camp Pop Up": visual and performing arts activities, a bounce house and yard games just for kids! Plus student-based performers, theatre, choral and dance troupes, crafters & artists and more! For more info, appelfarm.org
---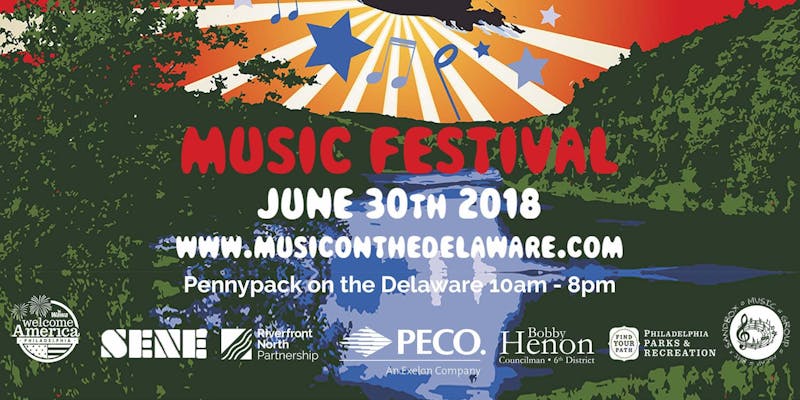 On The Delaware
Music Festival
Saturday, June 30
Philadelphia PA
On The Delaware is a new music festival featuring a variety of Philadelphia's most popular rising artists. Kathy O'Connell will be on site 1-3pm to check out the music as well as a wide-range of entertainment and exhibits to engage the community and the whole family! This is a free event. For more info, On The Delaware Music Festival
Kindie Music LIVE!
We love Kindie music (that's independent music for kids - Kindie!) and there's only one thing better than listening to the latest songs from your favorite Kindie artists, and that is seeing them LIVE on stage! Below is a list of just some of the wonderful live music for families happening in our region in the coming months.
June 9: Lucy Kalantari & The Jazz Cats / Hopewell Theater, Hopewell NJ
June 9: The Pop Ups / Please Touch Museum, Philadelphia 
June 15: Kidchella: The Pop-Ups and Alex & The Kaleidoscope / Smith Playground Philly
July 6: Justin Roberts / Longwood Gardens, Kennett Square PA
July 10: Mister G / Colonial Theater, Phoenixville PA
July 14: Billy Kelly / Hopewell Theater, Hopewell NJ 
July 17: Gustafer Yellowgold /Colonial Theater, Phoenixville PA
July 20: Kidchella: Shine & The Moonbeams and The Alphabet Rockers, Smith Playground Philly
July 24: Alex & The Kaleidoscope / Colonial Theater, Phoenixville PA  
July 31: The Cat's Pajamas / Colonial Theater, Phoenixville PA
August 14: The Not-Its! / Colonial Theater, Phoenixville PA
August 17: Kidchella: Red Yarn and Vered & The Babes, Smith Playground Philly
Philadelphia Chinese
Lantern Festival
now thru June 30
Franklin Square
Philadelphia, PA
The Philadelphia Chinese Lantern Festival in Franklin Square returns with all-new, handcrafted lanterns that illuminate when the sun sets. It's truly a sight to see.For more than five weeks, the park will glow with new handcrafted lanterns constructed by lantern artisans from China. For more info, historicphiladelphia.org
50th Anniversary Concert
Philadelphia Boys Choir & Chorale
Sunday June 24 @ Kimmel Center
Philadelphia, PA 
Join the PBCC for a concert in Verizon Hall celebrating the past and the future of PBCC on their 50th birthday, featuring both brand new works and a selection of favorites from the past 50 years! All alumni are invited onstage too! For more info, kimmelcenter.org
The Freddy Awards
Thurs May 24
The State Theater 
Easton, PA
The Freddy Awards directly affects over 2,900 students in the NE PA region annually, as hundreds of thousands of people experience the students' hard work and dedication to theater arts by enjoying the FREDDY© Awards Ceremony, which is broadcast live on WFMZ Channel 69. Over $1,000,000 in Scholarships, Internships, and Community Awards have been distributed through the FREDDY© Awards program since 2003. To watch LIVE on Thursday night, visit, wfmz.com

Snow White
Now through June 3
Arden Theatre
Philadelphia PA
This is Snow White as you've never seen it before. A world premiere production of the classic tale that features a beautiful princess, her evil queen, a huntsman, one magic mirror, and the legendary seven dwarfs – all brought to life by just TWO ACTORS! !  For more info, ardentheatre.org