Where's Kathy?
NaturePalooza
Saturday April 22 10am-2pm
The Schuylkill Center 
for Environmental Education 
Philadelphia, PA - FREE!
Spend Earth Day with Kids Corner All-Natural Science Guy Mike Weilbacher (also the exeutive director at the Schuylkill Center!) at his annual family festival with science activities , food trucks, hikes, crafts, and even a fort-building competition! Kids Corner host Kathy O'Connell will join the fun to host live version of NatureRadio with music, nature trivia, and more. Naturepalooza is a Science in the Park event in partnership with the Philadelphia Science Festival. For more information, visit schuylkillcenter.org
Kindie Music LIVE!
We love Kindie music (that's independent music for kids - Kindie!) and there's only one thing better than listening to the latest songs from your favorite Kindie artists, and that is seeing them LIVE on stage! Below is a list of just some of the wonderful live music for families happening in our region in the coming months.
April 8: Ants On A Log / World Cafe Live, Philadelphia
May 6: Raffi / The Keswick Theatre, Glenside
WORLD PREMIERE!
The Light Princess 
April 5 - May 28
Arden Theatre
Philadelphia, PA 

Based on a Scottish legend by George MacDonald, this new musical tells the story of a teenager who has no gravity of any kind – in addition to having no feelings for others she floats in the air, unable to ever touch the ground. Filled with wonderful characters and a beguiling score, this enchanting, clever and wickedly funny new musical will delight kids and parents alike. For more info, ardentheatre.org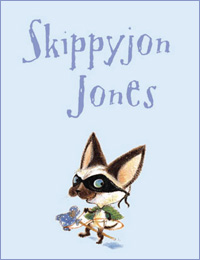 Skippyjon Jones
March 31 - April 22
Walnut Street Theatre
Philadelphia, PA
Skippyjon Jones is a little kitten with big ears and even bigger dreams! He longs to be someone different, so he transforms himself into Skippito Friskito, the greatest canine sword fighter in old Mexico. But when Skippyjon is challenged, will he be a 'fraidy-cat' or the top dog?  For more info, walnutstreettheatre.org
The Philadelphia Science Festival
Various Locations
April 21 - 29
Philadelphia, PA 
The Philadelphia Science Festival is a nine-day, community-wide celebration of science that takes place annually in April. Featuring hands-on activities, special exhibitions and a variety of other informal science education experiences for all ages! For more info, philasciencefestival.org